The marketing trends and techniques used by big businesses and multinational companies are very different from the ones used by small and startup businesses. However, there are a few marketing trends and techniques which can be used by businesses of all sizes. This article will look at the top 5 marketing trends for small businesses.
What are the top 5 marketing trends for small businesses in 2022?
Marketing is a necessary part of every business and brand. It's how businesses gain new customers, gain trust and maintain their reputation. Yet, with the rise of the internet, social media, and the new economy, the way businesses interact with their customers has changed. As such, new trends and marketing techniques have emerged to cater to this new way of doing business. Here, we explore the top 5 marketing trends for small businesses in 2022.
personalisation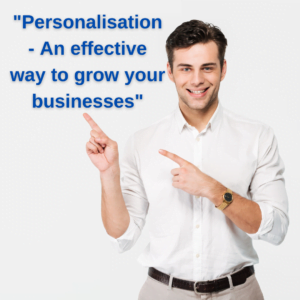 When you think of personalisation, it may conjure up images of being put on a spam list or of being sold things you have no interest in. Generally, people have a negative view of personalisation, but this is because they are often seeing the wrong kind of personalisation. A new trend in marketing is emerging where marketing is becoming more of a conversation. A study by Forrester found that 57% of consumers prefer personalised ads over ads that are not tailored to them. This is because they are more relevant to them. For example, if you are looking for a new pair of shoes, wouldn't you want the ads you are seeing to be about shoes? And wouldn't you want to see ads for shoes that are on sale? Wouldn't you want to see ads for the specific shoes that you are looking for? Personalisation is more about conversation rather than targeting. Personalisation is about understanding your customer and giving them what they want, not what you want to sell them.
Content Marketing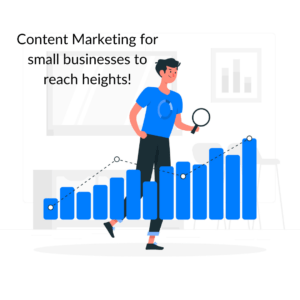 Content marketing is the current buzzword in the marketing industry. But what is it? Content marketing refers to content marketing. It is marketing through content. But what does that mean? Well, it's the idea of creating content that is tied to your brand or product to create trust, loyalty, and brand recognition. Content marketing isn't just creating content for the sake of creating content. It's content that is relevant to your brand and ultimately has the potential to become viral. Content marketing can be in many formats, for example, blogs or videos. It can be about selling your products or just educating your audience about your industry. Really it all depends on what works best for your business. But, the content does need to be relevant to your brand.
Content marketing is an effective way to attract new clients. It can also increase repeat visits to your website. Getting people to leave their contact information is an effective way to strengthen client relationships. These are just some of the reasons why content marketing is so valuable to businesses!
It's important to note that the best digital marketing agencies will focus on the needs of the client rather than on the needs of the company. The best way to determine whether an agency is the best or not is to look at their work. If you're able to find published work or case studies, you'll be able to determine whether the agency is the best or not. It's also important to note that the best marketing strategies are tailored to the client's needs, so it's important to know what your needs are. If your business is planning on expanding internationally, it would be important to find an agency that has experience working within the international industry.
How to use content marketing to your advantage?
It's important to have a marketing strategy that fits what you're selling. In the content marketing world, you're trying to give people a reason to trust you or to trust your brand. This trust will lead to them putting their business in your hands. For example, if you're selling handmade candles, it's looking natural to create content that gives people information about candles. Then, when they're in the market for candles, your candles are the ones that stand out in their mind. It's important to think about what type of business you have and who you're trying to sell to in order to create the most relevant content.
One way to make a positive impact on your customers is to have a blog for your company. Not only will it increase your SEO, but it will also allow your customers to feel more connected to your company. A good blog will have useful information that benefits customers and the overall happiness of your business. If customers are happy, then there is a higher likelihood that they will buy products from your business!
Social Media Marketing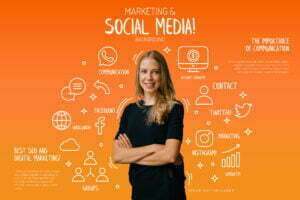 Social media is a powerful tool that many companies are using to grow their business and create a community around their product. Social media has changed the way people communicate and find information. The way we find information has changed. People no longer look to newspapers or magazines to find information, they search for it on social media sites. Today, it is more important than ever to have a social media marketing strategy. In 2017, it is estimated that 80% of people will use social media every single day. The only way to get your message out to the masses is to use social media.
In the past, companies have been able to ignore social media or have just used it as an extension of their brand. However, that is no longer the case. Nowadays, companies have to be on social media in order to survive in the world of the Internet. Small businesses need to use social media marketing in order to compete with the big guys.
How to use Social Media to your advantage?
The Internet is a fantastic resource for businesses of all sizes, and the use of social media is a great way to get your business found and seen by a lot of people. Social media has become an important part of modern business and marketing and using it to its fullest potential can be difficult, especially for small businesses. Here we look at some of the most popular social networks and ways that you can use them to your advantage. Facebook is the biggest social network in the world with over 2 billion active users. Facebook is great for connecting with old friends, family, colleagues, and generally keeping in touch with everybody you know.
Social media has become an important part of most people's lives. I'm not talking about the teenagers who spend their time on Facebook and WhatsApp, but the other 99% of the population. They use social media for work, entertainment, research and connecting with other people. In this article I will be discussing the current trend in social media and how you can use it to your advantage. It's important to understand that social media is not going away anytime soon. In fact, it's going to grow and change a lot in the next few years. The key to your business's success is to keep up with the changing trends and to use them to your advantage. Don't just use a social media platform because everyone else is doing it. Do it because it's going to be a valuable asset to your business.
Social Media Marketing Company in calicut offers professional services like Social media marketing, Social media advertising, Social media strategy, Social media profile management, Social media lead generation, Social media management, Social media analytics, Social media content writing.
The value of a well-designed social media marketing campaign cannot be overstated. Not only does it provide a platform to communicate your brand's message, it allows you to build relationships with your customers. And if you have a strong social media strategy, you'll have a ton of organic traffic coming your way.
Social media marketing has become a vital marketing tool for any business – big or small – that wants to stay relevant in the digital age. Social media marketing is a powerful, cost-effective tool that enables a business to reach a wide audience irrespective of location. As a small business, you will have to work hard to make sure your social media marketing efforts are successful. With a few tips and tricks, you can ensure your small business' social media marketing strategy is a success.
Social media is a powerful tool for small businesses. It's a great way to connect with customers and generate traffic to your website. However, it can be hard to stay on top of trends and decide which platforms to focus on. Here are some of the top marketing trends that small businesses should keep an eye on. Social media Marketing See what platforms your customers prefer and use them to present your business and products to them. Have a Twitter feed, Facebook page and YouTube channel and use them to post new content and engage with your customers. These platforms are great for talking to your customers and getting feedback. You can also use them to help you target your audience by using hashtags and following people who follow similar businesses.
Digital Marketing is a fun and effective way to grow your business. If you're interested in learning more about Digital Marketing and how a Digital Marketing Agency can help your business, feel free to reach team Webstrio Digital – India's top leading and award winning digital marketing consultants. Our main office is located in Calicut, Kerala, India. We look forward to assisting you with all your online marketing needs.
Outreach Marketing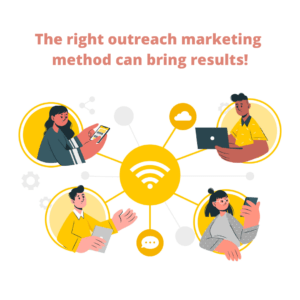 Outreach is a fundamental part of effective marketing. Today's small businesses can use outreach marketing to effectively market their products to their target audience. Outreach marketing is the act of initiating contact with potential customers in order to market your products or services to them. This can be done using newsletters, social media, or email. The key to successful outreach marketing is to make your outreach efforts relevant to your customer. You can use information gathered through your research to make your outreach marketing more targeted. When you are making your outreach marketing relevant to your customer, you are making it much more likely to be effective. If you want to be successful with your outreach marketing, you need to have a list of customers to contact. This list can come from a variety of sources including your website, social media, and the customers who have purchased from you in the past.
How to use Outreach marketing to your advantage?
Outreach marketing is the process of using social media, networking, and other digital platforms to connect with influencers in your industry and grow your business through the power of referrals. Outreach marketing is the perfect solution for small businesses or startups that don't have the budget or time to spend on other marketing methods. It's also the perfect solution for established brands that are looking for an extra boost in sales, leads, and traffic. But how exactly does one go about outreach marketing? What are the best practices? What are the biggest mistakes? How do you find influencers? How do you approach them? I'm going to walk you through everything you need to know about outreach marketing, including examples that you can use to grow your business.
While SEO and PPC usually get all of the attention, one of the most effective ways to market your business is through outreach marketing. Outreach marketing is a technique that relies on creative and interesting content that is then sent to bloggers and other media contacts who then share that content with their audience. Outreach marketing is often referred to as "viral marketing", as one media contact shares the content with another, and another. Using outreach marketing effectively has a number of advantages, such as: Increased exposure for your content (and therefore your business); Improved relationships with the media; and Increased branding, as your content is shared across the web. However, if you don't have a compelling story to tell or a unique angle on a news item, then it can be a challenge to get your content shared.
Outreach marketing is a relatively new term that has been gaining popularity over the past couple of years mainly because of the benefits it offers small businesses and startups. It's a way to reach more users for less money and is a more effective way to market your business than more traditional methods. It's used by large corporations and businesses all the time and is a great way to get your business more exposure and increase your traffic and leads. As a small business owner, you can use it to reach out to your target audience and market your business.
How do you use all these marketing tools in one go?
Marketing tools and techniques are changing rapidly and small businesses are struggling to keep up with the latest trends. With the help of the internet and the digital era, marketing has grown in a completely new dimension. You can't buy a local newspaper advertisement or work with a local broadcaster, but you can create a blog layout, add a YouTube video and share it on Instagram. Digital marketing has opened up new opportunities for businesses and given them the power to reach their customers through multiple platforms. But the challenge lies in the fact that a small business owner needs to master a variety of skills and know a lot of tools to be able to market a business successfully. That's why we have put together a list of the latest marketing trends that will help you get through the new year!
Marketing has been around for a long time, but the way it is being utilized today is far from being the same. Companies have been using it to get the most out of their advertising expenses. In the past decades, the techniques of marketing have changed a lot. In fact, it has been made easier and more efficient with the advent of the Internet and social media. What is the current trend in marketing? There is a lot of buzz going on, but it is important to know which of the trends are a must for your business and how to use all of these tools in one go. Marketers are on the forefront of the digital revolution, so don't be left behind.
Conclusion:
As we all know, marketing plays a very important role in the success of a business. The problem is, there are so many different marketing trends and methods out there – how can we choose the ones that make the most sense and will be the most effective for our small businesses? Well, this is where we can help. We've been researching the most popular marketing trends for 2022 and have put together a list of the ones that we feel are going to have the biggest impact on small businesses.
If you're a small business owner then you'll know that marketing is a huge part of growing your business. In fact, one of the most important parts! We hope that our blog was able to inspire you with some ideas for marketing your business in 2022. If you have any questions about marketing your business in 2022 or ideas on how to do it, please feel free to contact us on whatsapp anytime. We wish you the best for 2022!