With the rise of social media, many small businesses are abandoning their websites in favor of Facebook pages, Twitter pages, and other social media sites. However, having a website can still be beneficial to your business. This blog will explore top 8 reasons why a small business should still have a website in 2022.
# Your business needs to be on the web
While the Internet is accessible worldwide, there are still many people who can't access it. Fortunately, Internet penetration rates are growing steadily, so it's only a matter of time before the entire world is connected. The Internet is far beyond just a place to access resources and information. It's a place where people can connect to others and communicate with them. People can earn a living, buy goods and services, and even shop online! The Internet is a powerful tool for business owners to reach a large, diverse audience. While not everyone can get online, it's still a great way to get your products and services in front of potential customers. Choosing the right web design and development company for your project is vital to create a website that's easy to use and functional.
# A website does not have to be expensive
For many businesses, websites are a vital aspect of growing their brand. While it is tempting to hire an expensive web design agency, the truth is that these companies often try to overcharge you for services you do not need. At WEBSTRIO Digital, we offer websites at one of the most affordable rates in the industry. As one of the best website design and development companies in India, you can trust our expertise to meet your needs!
# Maximizing the impact of your website
A good website design company will give your website the boost it needs to succeed. A poorly designed website can be confusing and frustrating to use. A good website design company will make your website look great and work like a well-oiled machine. Maximize the impact of your website by getting in touch with the best web design company today!
# Your website can be dynamic
If you want to be noticed online, you need to have a website that's designed to be dynamic, which means that it's optimized to help people find it when they search on different search engines. Search engine optimization is the practice of making sure your website is easily found by people who are looking for your business. This can be done in a few different ways, but no matter which method you chose, it's vital that you do it!
Good content for websites is always key. Search engines especially like sites that are frequently updated. However, this is not always easy to do. Webmasters can easily get overworked and be unable to post content on their site. Keeping the site fresh is cumbersome. This is where copywriters come in.
# Focus on what you do best
The most common use of a website is to provide information about the business. But it can be much more than that. A website can also be used to provide information about your products and services, build reputation, gather testimonials, and even be used as a virtual storefront. A website is an effective way to stand out among the crowd, especially if you are just starting out. It is very important that you focus on writing what you do best on your website. For example, if you are a freelance writer, you should focus on writing about freelance writing. If you are a local business, you should focus on writing about what you do best.
# Find the right web host
A good web hosting service is essential to the growth of your business, regardless of what business you are in. Web hosting is the process of storing the files of your website on a server so that others can access them. If you aren't hosting your website with the right company, you can run into problems like slow load times, an inability to upload new content, or even lost files. So how do you know which company to sign up with? There are many factors you should consider when choosing a web hosting service, including reliability, security, and technical support. The best way to figure out which service is best for you is to look on forums and review sites to see what other people are saying about the different companies on the market.
# Make your website more visible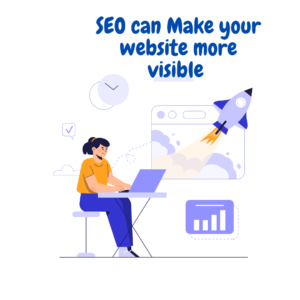 If you are looking to get more visibility on the internet, it is time to consider hiring the best SEO services company. These talented individuals can use their skills to improve your site's visibility on search engines like Google, Bing, and Yahoo.
Keywords are important for any SEO campaign. Optimizing your website for keywords can help you get more traffic. Keywords are the lifeblood of search engine optimisation. Good SEO content is highly optimised for relevant keywords. This is an important skill for any copywriter to have, but it's also important for webmasters. Remember, good content is still good content. If you have a website, it's important to have a copywriter on staff to write the content for your site.
# Make your customers feel welcome
Finding the right balance of your site's design and content can be tricky, but if you know what you're doing, your visitors will definitely appreciate it. Good content on your website is an excellent way of expanding your reach to new customers, which in turn can lead to more sales, more visitors, and more revenue. By writing great content for your website, you're showing your overall commitment to your business and your customers.
Conclusion:
We hope you enjoyed this article on top 8 reasons why a small business should still have a website in 2022 and the benefits of a business website in the long run. Having a website for your business offers numerous benefits, especially when it comes to SEO and content management. Many small businesses are turning to social media to promote themselves, but this can actually be harmful. Social Media is great for interacting with customers and building a brand, but it can't replace a website for a variety of reasons. Businesses should be using social media in conjunction with a website. If you want to learn more about how social media and websites can work together, we encourage you to contact us on WhatsApp or reach us at info@webstrio.com. Our team would be happy to answer any questions you may have!